Drive on Trailer 500kg – Mobility/Golf/Scooter/Buggy , EC Approved Drive on Trailer 500kg – Mobility/Golf/Scooter/Buggy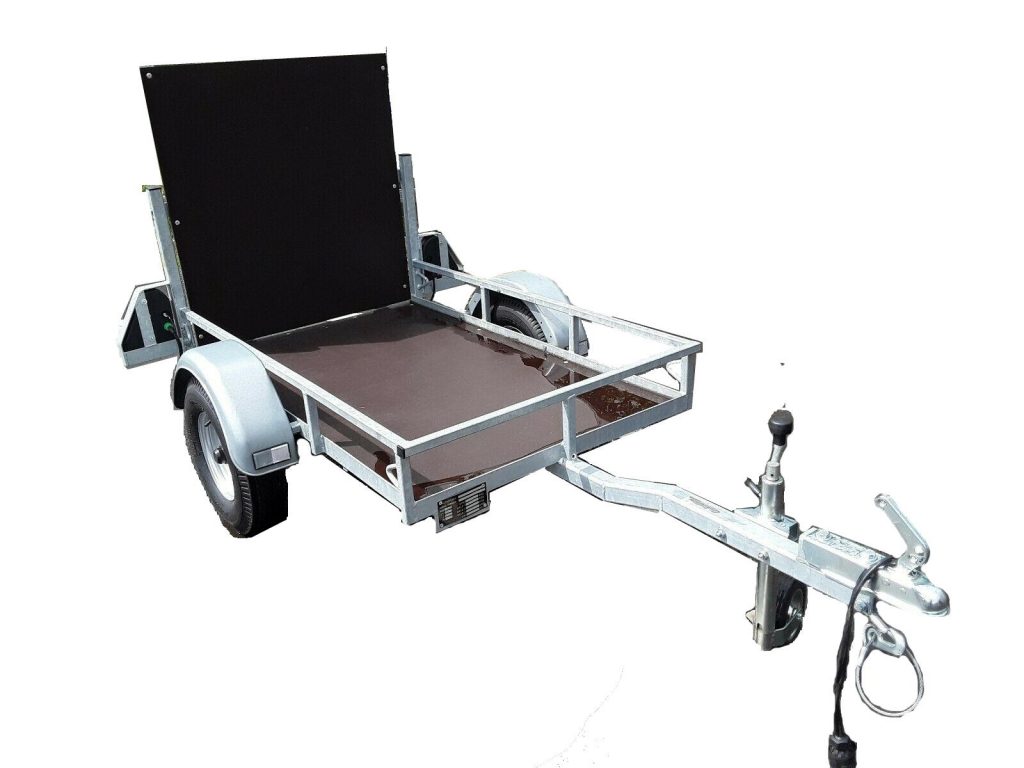 Drive on Trailer 500kg – Mobility/Golf/Scooter/Buggy
Please note if this trailer is used for mobility purposes, with the correct eligibility it can qualify for ZERO RATED VAT that's a saving of 20%.
We have this strong, sturdy ride on trailer for sale, this would be perfect for anyone with a mobility scooter, lawnmower, golf buggy and other similar sized items.
Standard trailer specification:
Full European Type Approval
ZERO RATED VAT with the correct eligibility
500 kg gross weight
Size 1.524m (5 foot) x 0.9144m (3 foot)
10" wheels and tyres
4 Tie down points-mounted on the outer sides of the trailer for ease of access
Read prop stands (can be loaded with being coupled)
Jockey wheel
Loading ramp
Full 7 pin road lighting
Hot dipped galvanised chassis with powder coated frame
Easy to use and lightweight
Wooden Phenolic ply anti slip floor
4 welded hooks in each corner
Full road lights
The Towing Warehouse is based in Blackburn and has over 40 years of experience in supplying trailers and towing equipment and accessories to private, trade, council and commercial customers. We are one of the largest stockists and suppliers of a vast range of trailer parts and accessories including Trailers for sale, Vehicle towing equipment, trailer suspension parts, trailer mudguards, Trailer lighting & electrics, trailer couplings, jockey wheels, trailer replacement wheels & tyres, & trailer servicing parts from, Knott Avonride, Bradley Doublelock, Dixon Bate, Thule, Brink, Witter, Westfalia, Maypole, SAS, BTC, Ifor Williams, Rubberlite, Britax, Indespension etc. We are the largest stockist of Lider trailers in the UK & Lancashire's sole stockist of Erde trailers.